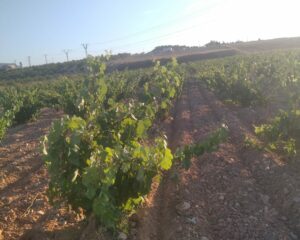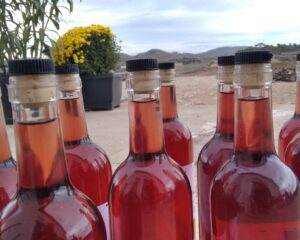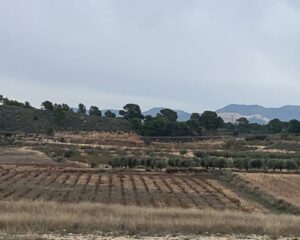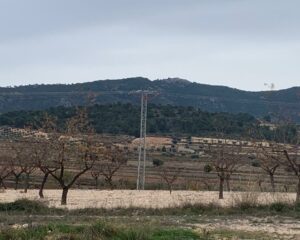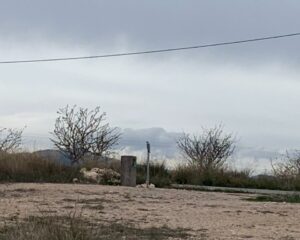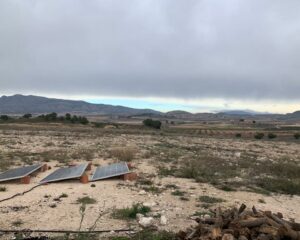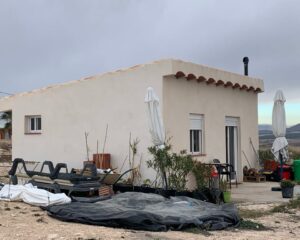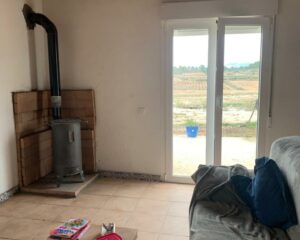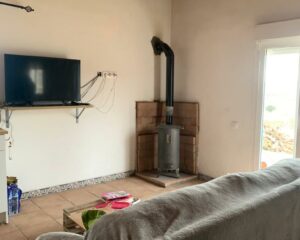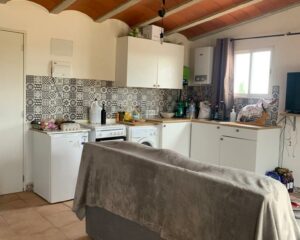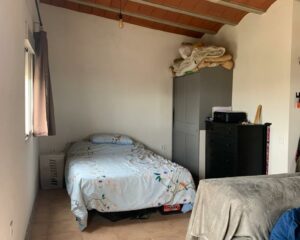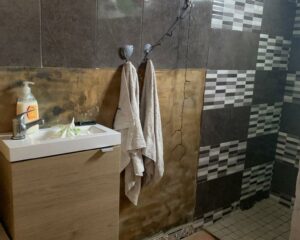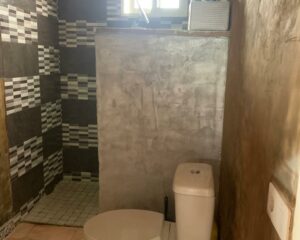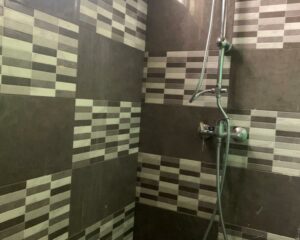 Property Information
Ref. Parcela Escandelles
internet available


Si. Wifi
road type


Camino Asfaltado
Description
Land of 25.000m2 with organic production of red wine, with certification. Excellent opportunity to acquire a plot of land in production and with a dwelling on which to reside while the construction of the main house is underway. This first dwelling of 35m2, with foundations for an extension up to 60m2 and an upper floor, would be ideal as a holiday rental or guest house. The plot allows the total construction of 280m2.
The building of a living-dining room with an incorporated kitchen, bedroom, and bathroom with shower, dates from the summer of 2021. There are photographs available that show the whole construction process, both of the house and of the aseptic pit. In the house, we have a log burner and a butane gas water heater. The floor is of rustic ceramic and the skirting board is of Valencian ceramic. Built with double-diameter walls, the house is warm in winter and cool in summer. Extra bricks are available.
At present, the water supply is via jerry cans. All the necessary documentation is in place to apply for connection to mains water (cost 630E). As for electricity, the electricity pole is on the opposite side of the road, at the foot of which the house is located. At present, three small solar panels are being used. The electricity panel of the house is prepared for a power of 3.000kw.
For further information or to arrange a viewing, please contact us at (+34) 965 64 80 88 or via email at "sales@ptoral.com".
CONSTRUCCIONES P.TORAL, S.L
OUR MISSION
Our business project is orientated to the construction sector.
With over 20 years of experience, we specialize in new builds, renovation, as well as real estate management.
Quality, professionalism, and commitment are important values in our every Project, from planning the build to the final step.
Our main objective is to satisfy each one of our clients, as well as adapt to their specific needs.
What makes our company, PTORAL, stand out is our wide range of experience and our highly qualified team
During our long professional history, we have designed and executed both public and private works, from infrastructures to small renovations. Today we are a benchmark company in the construction and real estate sector, both in the interior of the Valencian and Murcia regions and on the Costa Blanca.
OUR MOTIVATION
PTORAL's motivation is based on the desire to strengthen knowledge, anticipate and progress constantly to offer the best service to our customers by providing more efficient and innovative solutions, and carrying out projects that mean new professional and technological challenges.
Consolidation and expansion are the features that define us in the sectors in which we develop our professional activity based on an Innovation and Investment strategy to achieve opportunities without geographical limitations.
OUR VALUES
The excellence of PTORAL's corporate culture and the ambition to always overcome ourselves in our projects make us one of the benchmark companies in the sector.
Commitment to quality. Each one of our actions must be part of an optimal service to the client and society in general, therefore, we commit ourselves to the development of projects, products, and services that respect the environment and are safe for people.