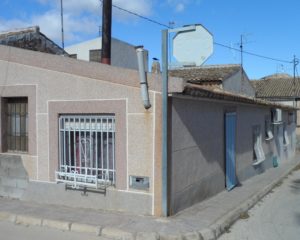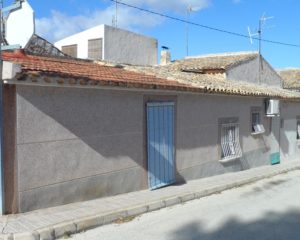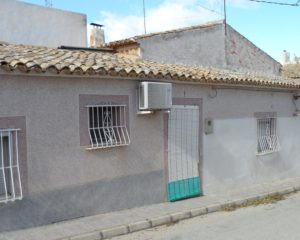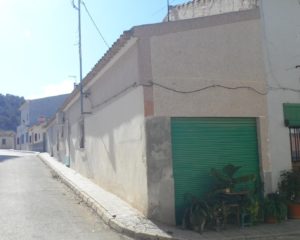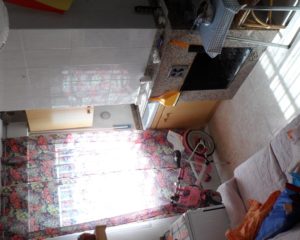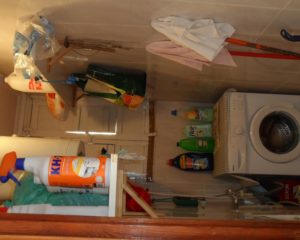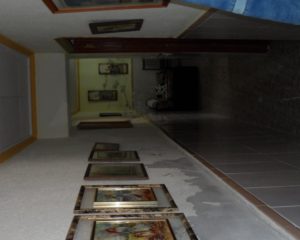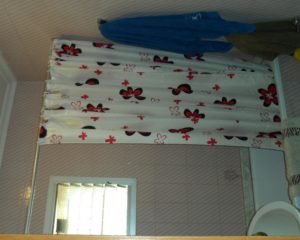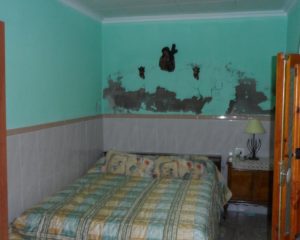 FOR SALE
Pinoso, 03650 Pinoso - Alicante
Property Information
Ref. V0062-19
Description
This is a characteristic property, located in the hamlet of "Cañada de la Leña" at only 6km from La Algueña and 10 minutes driving from Pinoso. The property dates back to the beginning of the XX century and forms part of the urban complex of dwellings, wineries, corrals and garages.
The property consists of two bedrooms, bathroom (electric boiler), kitchen, living room (with chimney) and a small garage or storage room. The cooker uses butane bottle, equipped with a refrigerator, microwave, washing machine and air conditioning. At the moment is fully furnished. It has access to water and electricity and it is located 1 minute walk from the bar and restaurant of the village. The property has a great potential since the exterior is in perfect state and the interior will allow the new owner to put ones footprint.
Location: Cañada de la Leña (Murcia). A place of great beauty, it is a hamlet of Albanilla. Land of almonds, wines and olive trees, as well as scrubland reach in medicine plants. Based in its location, occasionally the area enjoys the winter snow. A varied wild life, the passerby will observe rabbits, red partridges, squirrels, and birds such as the common blackbird, and small and big owls.
La Cañada de la Leña, also known as Los Martinez, consists of a long shape group of dwellings, wineries, animal-houses and garages. In the centre of the hamlet we´ll find a church and an ample square with gardens. On the 16th of July the village celebrates its devotion to the patron, Virgen del Carmen. La Cañada del Trigo has a population of around 6.500 people.
For more details, contact our office!
Contact phone (Spanish): 0034 965478541
Email: sales@ptoral.com
CONSTRUCCIONES P.TORAL, S.L
OUR MISSION
Our business project is orientated to the construction sector.
With over 20 years' experience, we specialise in new builds, renovation, as well as real estate management.
Quality, professionalism and commitment are important values in our every Project, from planning the build to the final step.
Our main objective is to satisfy each one of our clients, as well as adapting to their specific needs.
What makes our company, PTORAL, stand out is our wide range of experience, and our highly qualified team
During our long professional history, we have designed and executed both public and private works, from infrastructures to small renovations. Today we are a benchmark company in the construction and real estate sector, both in the interior of the Valencian and Murcia regions, and on the Costa Blanca.
OUR MOTIVATION
PTORAL's motivation is based on the desire to strengthen knowledge, anticipate and progress constantly to offer the best service to our customers by providing more efficient and innovative solutions, and carrying out projects that mean new professional and technological challenges.
Consolidation and expansion are the features that define us in the sectors in which we develop our professional activity based on an Innovation and Investment strategy to achieve opportunities without geographical limitations.
OUR VALUES
The excellence as PTORAL's corporate culture and the ambition to always overcome ourselves in our projects makes us one of the benchmark companies in the sector.
Commitment to quality. Each one of our actions must be part of an optimal service to the client and society in general, therefore, we commit ourselves to the development of projects, products and services that respect the environment and are safe for people.
Address
Pinoso, 03650 Pinoso - Alicante