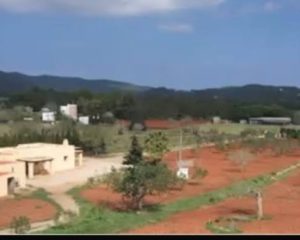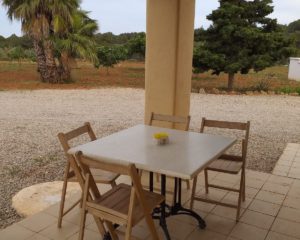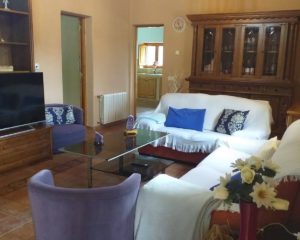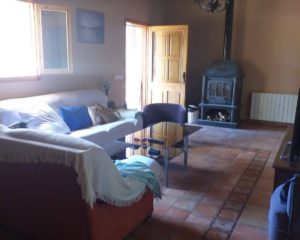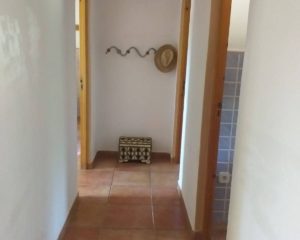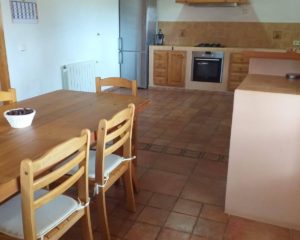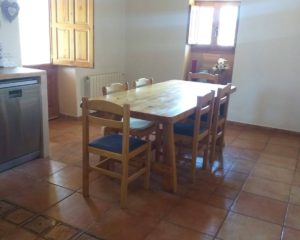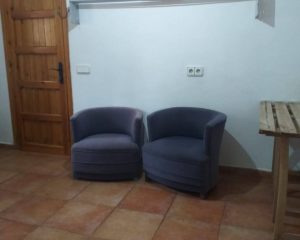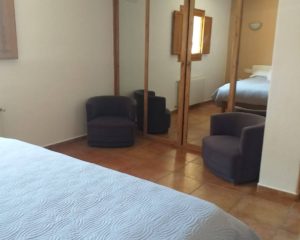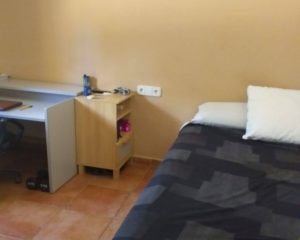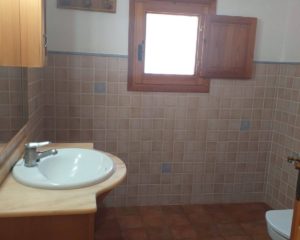 FOR SALE
Ibiza., 07800 Ibiza - Islas Baleares
Property Information
Ref. V004-22
potable water


Si


+ Agua de Regadío
Description
Rustic property of 443m2 constructed, comprising of a 177m2 one storey detached house, warehouse, and corrals, all on a plot of 21.383m2 in the town of San Carlos, Ibiza.
This property, completely renovated in 2005, is ideally located, only 4,5 Km from Santa Eulalia and 2,5km from San Carlos, in a place of incalculable beauty.
The property consists of 4 double bedrooms, all of them with built-in wardrobes, 2 complete bathrooms, a cozy living-dining room with chimney and Sabina wood ceiling with more than 300 years old; a spacious kitchen with a wooden split-door, with direct access to the exterior and storage room. From the porch, with a rustic wooden roof, you can enjoy incredible views of the valley. All the rooms have radiators, large Ibizan style windows, and a rustic design terrazzo throughout the house.
This magnificent villa is surrounded by fertile farmland including 90 olive trees, 40 orange trees, 3 lemon trees, apple trees, fig-trees, carob trees, walnut trees, and an 80-year-old holm oak forest. The property has automatic irrigation, with two water cisterns, a water pond, and 2 pumping pumps to supply water to the land and the house respectively. The property has an electrical power of 11Kw.
The house has the possibility to be extended, as well as to have a bigger swimming pool built.
Do not hesitate to contact us to arrange a viewing by phoning us on +34 965 64 80 88, or via email at sales@ptoral.com.
CONSTRUCCIONES P.TORAL, S.L
OUR MISSION
Our business project is orientated to the construction sector.
With over 20 years' experience, we specialise in new builds, renovation, as well as real estate management.
Quality, professionalism and commitment are important values in our every Project, from planning the build to the final step.
Our main objective is to satisfy each one of our clients, as well as adapting to their specific needs.
What makes our company, PTORAL, stand out is our wide range of experience, and our highly qualified team
During our long professional history, we have designed and executed both public and private works, from infrastructures to small renovations. Today we are a benchmark company in the construction and real estate sector, both in the interior of the Valencian and Murcia regions, and on the Costa Blanca.
OUR MOTIVATION
PTORAL's motivation is based on the desire to strengthen knowledge, anticipate and progress constantly to offer the best service to our customers by providing more efficient and innovative solutions, and carrying out projects that mean new professional and technological challenges.
Consolidation and expansion are the features that define us in the sectors in which we develop our professional activity based on an Innovation and Investment strategy to achieve opportunities without geographical limitations.
OUR VALUES
The excellence as PTORAL's corporate culture and the ambition to always overcome ourselves in our projects makes us one of the benchmark companies in the sector.
Commitment to quality. Each one of our actions must be part of an optimal service to the client and society in general, therefore, we commit ourselves to the development of projects, products and services that respect the environment and are safe for people.
Features
Garage
Garden
Mountain views
Pellet burner stove
Terrace
Trastero
Address
Ibiza., 07800 Ibiza - Islas Baleares